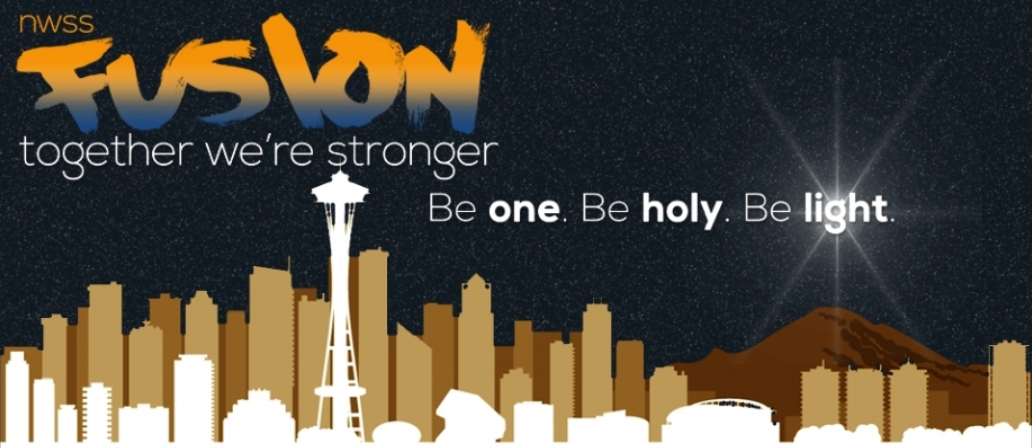 FUSION: Together We Are Stronger
Ecclesiastes 4:9-12
"Two are better than one, because they have a good reward for their toil. For if they fall, one will lift up his fellow. But woe to him who is alone when he falls and has not another to lift him up! Again, if two lie together, they keep warm, but how can one keep warm alone? And though a man might prevail against one who is alone, two will withstand him—A THREEFOLD CORD IS NOT QUICKLY BROKEN."
Fusion Youth Ministry is the amalgumation of local youth ministries within our Northwest Section of the Samoan District Council of the Assemblies of God. Dispersed throughout Seattle and Tacoma, Washington, the vision of Fusion Youth Ministry is to strengthen and develop healthy relationships and healthy youth ministries within our section by partnering and networking with local leadership. We believe we can accomplish this by working together because TOGETHER WE ARE STRONGER!
Fusion is "the process or result of joining two or more things together to form a single entity" – Oxford Dictionary.
"A house divided against itself cannot stand." – Mark 3:25
"If you want to go fast, go alone. If you want to go far, go together." – African Proverb
For more information, contact fusionyouth@nwsamoansection.com.
Like us on Facebook