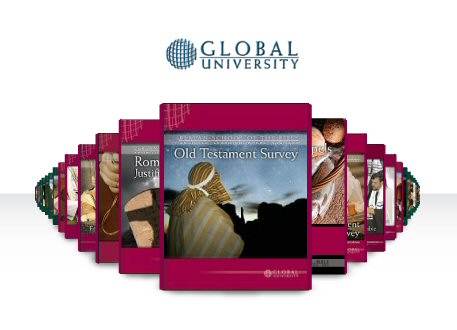 What is Berean School of the Bible?
Berean School of the Bible (BSB) is [Global University's] adult continuing education program. As such, BSB courses do not earn college credit but do earn continuing education units. BSB offers ministry training designed to prepare you to fill a church leadership role and to help you fulfill the call of God on your life. BSB has pioneered distance education for A/G ministerial credentials since 1948 and has trained Assemblies of God ministers for over six decades. Over 1,500 BSB study groups across America have brought ministerial training to their local communities.
Students receive 100% uniformity and consistency in course delivery both online and offline. So whether you are looking to fulfill your AG credentialed education requirements or to enrich your life, our BSB program is ideal for you.
For more information please visit https://www.globaluniversity.edu/berean_index.cfm
What is a Study Group?
A Study Group is sponsored by a local church or other approved group that has students enrolled in School for Evangelism and Discipleship, Berean School of the Bible, Undergraduate or Graduate level courses. While students are enrolled through Global University, classes are held at the local church with a local facilitator.
Benefits include:
Students learn with a nationally recognized educational program.
Study groups encourage comprehensive Bible study.
Study groups are charged lower fees because of group discounts.
Students share in stimulating and guided class discussions led by an approved facilitator.
Group study provides an appropriate setting for students to encourage one another.
Attending class encourages students to complete their course work in a timely manner.
For more information please visit
Used with permission from Global University.
The Northwest Samoan Section Study Group was established on September 11, 2014 by Pastor Teiano S. Mua who also serves as the official facilitator. Launching with a group of 10 students, this first group has already received their first level of credentialing certificate on February 27, 2016 in which they were recognized during the annual combined Pulega service of the Northwest Section held on this same day. This first group is now eligible to apply for their pastoral license through the Assemblies of God.
During Covid-19, we moved from classroom sessions to Zoom class with less than 10 students, it's been slow ever since. We are looking forward to beginning classroom sessions in the summer of 2021.
If you would like to register for courses, or find out more information's, please contact Teiano S. Mua at tmua@nwsamoansection.com or (206) 218-2867.